Can Canadian Domination of Professional Wrestling Continue In 2017? by Hank McAllen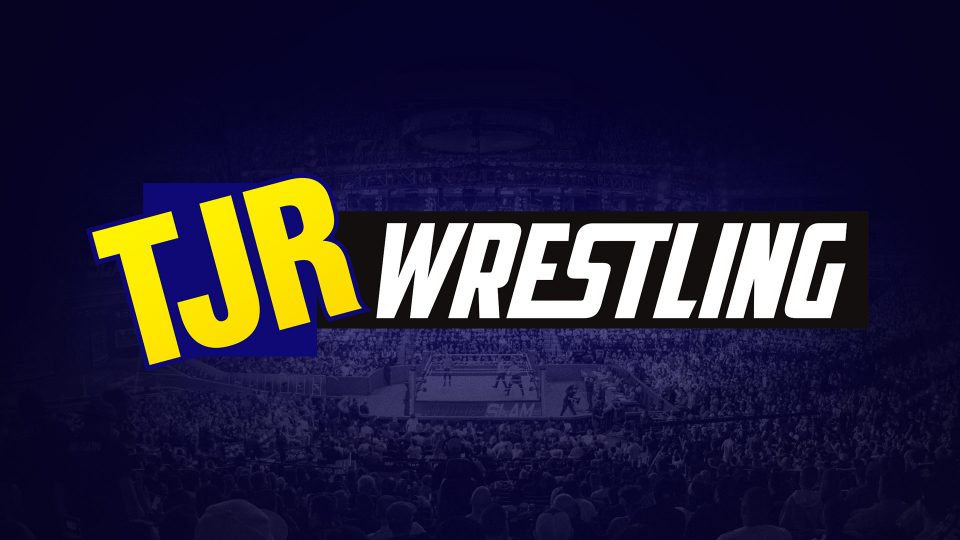 In March of 2016 I wrote a column which discussed the history of Canadian wrestling and the impact some of the country's biggest stars had on the business. From Bret Hart to Rick Martel to Roddy Piper and others, Canada has provided some of the greatest in ring performers in the history of wrestling. Little did I realize when I was writing the column that 2016 would go down as quite possibly one of the greatest years in Canadian wrestling history! When we look at the depth of Canadian talent in the world of professional wrestling, it is quite the list. We saw some talent reach new heights, some reinvent themselves, and other's come back to maybe have their greatest runs ever! Let's take a look back at their accomplishments.
Chris Jericho…..YOU JUST MADE THE LIST! What a year for Y2J, huh? Many will argue, I being one of them, that 2016 was the best year Jericho had in WWE. Winnipeg's Chris Jericho has been one of the biggest names in wrestling over the past two decades. From his in ring work, to his mic skills he was as good as there was. But, in recent years Y2J's legacy had taken a bit of a hit for various reasons. Whether he seemed more interested in Fozzy, writing books or losing to the likes of Fandango at WrestleMania, it appeared that Jericho had lost his love of the wrestling business.
All that seemed to change though in 2016 as "The Ayatollah of Rock and Rollah" seemed rejuvenated with the influx of new talent on the main roster. The highlights of 2016 for Jericho were his initial friendship with AJ Styles, as well as newly found best friend, Kevin Owens, a fellow Canadian. Jericho seemed funnier than he had in a while and his matches were more physical than they been in quite some time. Between "it" and "the list" he also found new catch phrases that have the crowd pop every time he uses them. My personal favorite line of Jericho's was when team Raw and team Smackdown were having their showdown and he said that it appeared that there was a lost child at ringside, referring to James Ellsworth. Great stuff as part of great year for Chris Jericho.
Sami Zayn, while maybe being lost on the main roster after his post WrestleMania call up, still provided WWE their match of the year with his epic battle against Shinsuke Nakamura in Nakamura's debut match for the company at NXT Takeover, Dallas. The match was a testimony to how great a worker Zayn is. The pressure on him to step up against maybe the most ballyhooed signing the company has had was enormous. I thought it also showed the trust that the company had in him in picking Sami to be Nakamura's first opponent.
Zayn, a Quebec native, hung toe to toe with the King of Strong Style. Their exchanges were felt through the screen! Sami's connection with the fan base that night was emotional from the "Let's Go" chant during Zayn's entrance to the extended standing ovation he received from the crowd after the match had ended. It was truly a magical moment that anyone who saw this match will always remember.
Speaking of Nakamura, one of his early TV matches was against Tye Dillinger. During the match the crowd mocked Dillinger by chanting "he's eleven" referring to Nakamura being a superior wrestler to the self proclaimed "Perfect 10". However, from that moment on, Dillinger's popularity seemed to grow. After an ambiguous time of not knowing if his character was a face or a heel, he quickly started climbing the ranks to become one of NXT's top baby faces.
Dillinger, who is from St. Catharines, continued to gain momentum with the fan base, and when he was teamed with Bobby Roode (spoiler alert – another Canadian) for the Dusty Rhodes Tag Team Classic, you almost knew something was going to go wrong, and sure enough, it did. After Roode turned his back on Dillinger in their first round match against Sanity, they were booked to face each other at NXT Takeover, Toronto. Despite losing to Roode at Takeover, Dillinger had a great match, and is the sentimental pick for all fans to be entrant number 10 at this year's Royal Rumble.
It only took 4 days into 2017 for Kenny Omega to be one of the two combatants in what is considered by many to be one of the greatest wrestling matches in professional wrestling history. His match last week against IWGP Champion Kazuchika Okada was epic. Dave Meltzer gave the match a 6, yes 6 star rating. It was the cherry on top of the sundae to what was an amazing 2016 for the Winnipeg native, which started with him replacing AJ Styles as the leader of the Bullet Club, becoming the company's top North American heel.
Omega had one of the greatest and most successful years in wrestling history. In February Omega would defeat Japanese legend Hiroshi Tanahashi to win the vacant IWGP Intercontinental Championship. Just a few days later he would team with his fellow Bullet Club members the Young Bucks and win the NEVER Openweight 6-Man Tag Team Championship. He would go on to lose the IC championship later in the year in ladder match to another fellow Canadian Michael Elgin in a match that was considered by many as a "match of the year" candidate. (Side note, are we seeing a trend here – 2 Canadians providing epic moments in 2016). In August, Omega won the 2016 G1 Climax tournament, becoming the first non Japanese wrestler to win the tournament. In the eyes of wrestling fans around the world, Kenny Omega's 2016 and first match of 2017 have made him a bonfire star in the business!
"Glorious! No, I won't give in, I wont give in, 'till I'm victorious And I will defend I will defend!"
How many times have we each sang those words since Bobby Roode made his in ring debut at NXT Takeover Brooklyn 2? I was at the Barclays Center that night and I have to tell you Roode became an immediate star in the company within seconds. It confirmed what many wrestling fans, who've seen his work over the years dating back to Team Canada in TNA knew. If Bobby Roode was given a chance on the big stage, he would shine!
There were rumblings for months that Roode was heading to WWE once things started to really fall apart in TNA. When he signed, it was interesting to see that he was sent to NXT and it may have been the best thing for him. I don't know if he would have been given the opportunity to be "glorious" on the main roster as quickly as he has been on NXT. Both Roode and Nakamura have been treated like stars since they showed up in NXT. Their ring entrances are the best in the company, that includes the main roster. Roode's year in NXT wrapped up with a great performance at NXT Takeover Toronto against Tye Dillinger and later on him becoming the number one contender for Shinsuke Nakamura's NXT Championship. The match will take place at Takeover San Antonio and something tells me that between their entrances and their in ring work, the match will be…….GLORIOUS!
Michael Elgin, who was a guest on Kurt Zamora's The Match Beyond podcast late last year, was another wrestler who rose to the ranks of superstardom in 2016 through his amazing work in New Japan Pro Wrestling. Elgin, who hails from Toronto, started the year off with a great match against Jay Lethal for the ROH title at Wrestle Kingdome 10. Even though he didn't win the belt that day, it was a sign of things to come as Elgin showed the world, on a big stage, how good he is.
Soon after his Wrestle Kingdom appearance, Elgin signed a two year contract with NJPW. He made an instant impact on the company. He would make it all the way to the semi-finals of the 2016 New Japan Cup, losing to the legendary Hirooki Goto. Elgin would then be involved in a series of top notch matches for the NEVER Openweight 6 Man Tag Titles, eventually capturing the title with Hiroshi Tanahashi and Yoshiatsu as his partners. Elgin would then be involved in a feud with Kenny Omega, resulting in two amazing matches with him winning the second bout and capturing the IWGP Intercontinental Championship. Elgin's 2016 was cut short though after he suffered a serious eye injury in a match against Tetsuya Naito. Despite the injury taking away his ability to wrestle the last two and half months of the year, Michael Elgin reached new heights last year, and his star has only begun to shine.
Quebec's Kevin Owens had an awesome 2016! His year started as being the man to memorably throw out the debuting AJ Styles in the Royal Rumble, with a "Welcome to the WWE!" comment. K.O. would win the IC strap in February defeating Dean Ambrose in a fatal five way match, which he would later lose at WrestleMania. After having various feuds, including an excellent series of matches with his old buddy Sami Zayn, Owens would eventually begin a friendship with Chris Jericho. It was a magical pairing that has given so many golden moments both in the ring and on the mic.
After the unfortunate injury to the initial Universal Champion Finn Balor, Owens went on to win the vacated WWE Universal Championship in controversial style by winning a four-way elimination match against Big Cass, Seth Rollins and Roman Reigns. Since being champion Owens has continued to utilize his "friendship" with Jericho in title defenses to help him maintain his championship status. The funniest in ring controversy for me though was when he used Jericho's "list" to attack AJ Styles at the Raw vs Smackdown Survivor Series match. The next night, just when everyone expected the pairing to split, they ended up blaming Reigns for "The List of Jericho" being used in the match the previous night. It was great entertainment.
Sadly, with every passing day, the ultimate split between the duo is getting closer and closer. Personally, I hope it happens as a result of Y2J winning the Royal Rumble and challenging Owens for the Universal belt. One final thought on K.O.'s big 2016; when he participated in Extreme Rules in May, he became only the second wrestler in the company's history to appear on every pay-per-view event in their debut year. The other wrestler to do so was The Undertaker. Not bad company, huh?
It was truly a great year for wrestler's whose origins are north of the border. 2017 could be shaping up to be another banner year, if the Omega Wrestle Kingdom match is any indication. With it's rich history, one can only expect even more Canadian superstars to make their mark this year.