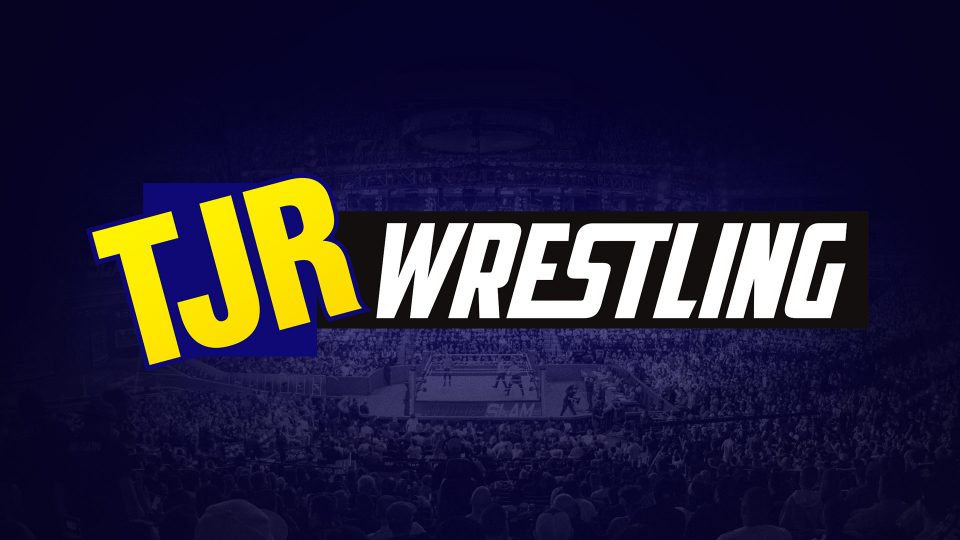 I was thinking about this topic before AJ Lee announced her retirement, but now it seems even more pressing a subject. Last year I predicted that Rey Mysterio would have a retirement match at WrestleMania, and this year I predicted that the Divas match at Mania would lead to a retirement stipulation for AJ Lee. I'm sad that neither got a proper send-off. It doesn't feel right. Rey Mysterio did so much for WWE, and for him to just fade away without ceremony is tragic. I suspect the same will be true for AJ, though her contributions to the company do not compare to Mysterio's.
There are many examples of wrestlers whose legacy should have been celebrated, in the ring, with a farewell match. But for mysterious "reasons", those wrestlers were bid adieu with a robotically-worded press release, at best. I don't mean the Morrisons or the Mahals of the wrestling world, whose careers were far from over when they departed. Nor do I mean the Hogans or the Honky Tonks, who are so far past due that it would do us all a disservice. I mean the people who are still thankfully with us in this life, and should enjoy all the fanfare of retirement. I want to talk about the people for whom it's not too late.
Rey Mysterio
Rey is a natural start, because he's the one who first got me thinking. A few weeks ago, I put on WrestleMania 19, at which Mysterio opened the show against Matt Hardy. You may recall the cavernous spectacle of Safeco Field, where the diminutive Rey-Rey had everyone in the palm of his hand. He bursts up into the air from beneath the stage, the fireworks sizzle, and the song goes, "Who's that jumpin' out the sky?" I get a chill of excitement every single time I watch that entrance. You just FEEL like it's a big show.
But luckily for all of us, Mysterio was so much more than flashy entrances and creative costumes. He was endlessly creative in the ring, always wanting to show the fans something a little different than the last time. His deference to lucha libre and pro wrestling made him a beloved favorite, because you couldn't help but love someone who demonstrated such honest devotion. Even with a mask and funky contact lenses, Rey conveyed more emotion in his wrestling than the rest. He was soft spoken, every word passionate and sincere. He was unbelievably light on his feet, even for his size. Just watch that match at Mania 19. He flips off the top rope and over Hardy's head, and lands with near-impossible grace. He made so many things possible that shouldn't have been, including a compelling Cruiserweight Division that succeeded against all odds.
Hell, he made a match against The Undertaker so much better than it had any business being. I got to see it in person, at the 2011 Royal Rumble. It was intense. By the end, the Undertaker was bleeding, and he seemed genuinely angry, and it was AWESOME. Lance Storm once wrote that his ideal opponent was Mysterio, because it didn't even feel like going to work.
I love Rey Mysterio, and I shouldn't have to write about him in the past tense, because he's still around. I use the word "squander" quite a bit in my wrestling blogs these days, and World Wrestling Entertainment squandered their chance to give Rey his due. Instead, they sent him out as entrant #30 in the 2014 Royal Rumble – that fateful night he got booed out of the Consol Energy Center, simply for not being Daniel Bryan. Then they threw him into a handful of throwaway tag matches, extended his contract against his wishes, and let it expire. It has been one year since he actually wrestled for WWE, and is now wrestling for AAA in Mexico. There was no "Thank you Rey-Rey" chant, no chance for him to say a few rare and precious words. But it's not too late.
WHO SHOULD HE FACE IN HIS LAST MATCH: I think he could have an excellent match with Tyson Kidd, whose proficiency would suit Rey's needs. They'd both come out looking like gold.
Christian
Remember when Christian retired? Talk about a "Tell me that did not just happen!" moment, and I don't mean because it was so incredible. If you weren't paying super close attention, you wouldn't have even noticed that it happened. When Christian co-hosted the Rated R Peep Show with Edge last December, it had already been almost a year since he'd competed, and though he did not make an announcement, Jerry Lawler referred to him as retired. Just like that. Because you know, it was very characteristic for him to go quietly. What an opportunity lost, if his appearance with the also-rarely-sighted Edge was the last of its kind.
Prior to that, Christian had endured years of sporadic action due to various injuries. Every time he came back from injury, he'd cry "One More Match!", until he won even ME over. My interest in Captain Charisma had waned since the late 90's, and it wasn't until his 87th match against Alberto Del Rio that I saw why he was still considered main event material. Christian was a steady hand, and gave Del Rio the perfect canvas to show off – even though some say Del Rio himself was an underperformer. Because he could no longer bring the high spots, Christian offered a foundation. He was consistent and smart. When I look back now, I see that he made it out of the Attitude Era intact. He walked away with everyone's respect, and his dignity. His increasingly lean visage would appear on occasion as a panelist, but maybe that last concussion gave everyone pause.
For a man who begged for "One More Match!" like a broken record over the course of several years, you'd think his Last Match Would be a big one. As far as I can tell, we last saw Christian in a ring at Elimination Chamber 2014. He frog-splashed Sheamus off the top of a pod for a pinfall. Hmmmm…that's not such a dismal showing, actually. It may have been a similar case to his as-real-as-it-matters brother Edge, who didn't really know that his last match was his final one. Because it was a good one, and if his health is too delicate for another match, let's at least give Christian the video package and 5-second pose that he deserves.
WHO SHOULD HE FACE IN HIS LAST MATCH: If he was cleared to compete, I'd love to see him face Bo Dallas. They both understand classic pro wrestling, and it would be a brilliant way for Bo to blaze a trail back onto the main roster.
Kurt Angle
He won a gold medal with a broken damn neck. He was an accomplished collegiate wrestler, and resisted the siren call of WWE, because it wasn't real. So when he did finally give in, and proved a quick study, Kurt Angle was exactly the star that he should have been. He brought legitimacy to WWE, well ahead of Brock Lesnar; but he also brought legitimacy to Brock Lesnar (who wasn't nearly as quick a study).
If you think Lesnar is a beast now, well Kurt Angle was one of the few who could give him a real fake fight. They were absolutely fearless, to a fault. But while they were a wash in terms of tenacity, Angle had a wider repertoire and deeper character. He could go, forever and ever, with anyone in the ring. And he could go, with the likes of Stone Cold Steve Austin, on the microphone. Kurt Angle should have had a golden ticket to do whatever he wanted.
But the problem was that what he really wanted was to take a break. He wanted to heal his damn neck, and just rest awhile. Vince wasn't having it, and so neither was Kurt. And unlike the fabled story of Jim Ross brokering a truce between Austin and McMahon, there was no mending the rift when Angle walked away. That said, I don't believe the damage is irreparable. I look to the situation with The Ultimate Warrior, whose feud with Vince was far more personal and public than Angle's. Would Vince consider Kurt Angle to be "tainted" by so many years at TNA? Is that what's preventing a comeback? Or is Angle's only choice to be a full-timer again, constantly running the roads? Kurt Angle is fit, but the years have taken their toll. He shouldn't have to work like mad to prove himself yet again. I don't know what, if anything, is preventing him from one last run in WWE. Sometimes the questions have no answers, and the phone simply doesn't ring.
But I really wish it would. Every now and then, my friend and I half-joke that tonight will be the night that Kurt Angle comes back. The trumpets will sound, and Angle will come home.
WHO SHOULD HE FACE IN HIS LAST MATCH: The low-hanging fruit here is Brock Lesnar, but I hate "Legend vs. Legend" matches. I vote for Daniel Bryan, who could give us a similar match to HBK/Flair at WrestleMania 24. Likely better. I love you, I'm sorry.
Goldust
I can feel Goldust slipping away from us too. I think it was the sudden exit of Bill DeMott from the Performance Centre, which necessitated a replacement. I told myself that it was the reason for suddenly putting the Dust Brothers' feud on hold – and cheating Goldust out of a WrestleMania moment that may have been the last of his career. I wish there had been a backstage segment where Ron Simmons examined the WrestleMania card, then gave us the most fitting "DAMN." of all.
Goldust has been many things, but most recently he was the man who turned back time: from his prowess in the ring, to his preservation of a gimmick that could have been no more than a nostalgia act. He came back with an aerodynamic confidence – and less baggage– and found himself perfectly at home in a new era. I love that he worked beyond the "You've Still Got It!" chants, reserved for returning veterans. It speaks to an even higher plain of accomplishment that Goldust fell right in step with the likes of The Usos and his own half-brother, Cody. Cody is a shining star, no pun intended, and when he faced Goldust at Fast Lane, I considered it a fair fight. It didn't pay off as it should. The match lacked ingenuity and heart – something I expected – but my hopes were resuscitated when they teased a re-match.
And then they shoved us out of the car before we got to our destination. It's not right. Goldust needs to fulfill his legacy, which has become intrinsically tied to Cody's. The story is ready made. Their skills are without question. What a fitting finish to a long and colourful tale. Goldust gave the Attitude Era a unique and sexual flavor, without a hint of shame. He plied his craft in many different promotions, battling politics and demons. He supported the boys in a backstage capacity, and then came full circle. Goldust has done so much for WWE, so please don't let him go without a proper last match.
WHO SHOULD HE FACE IN HIS LAST MATCH: Stardust, who by the time the bell rings has shed the Stardust image in favor of Cody Rhodes'.
William Regal
If you've been reading my blogs since the beginning, you know that there is a special place in my heart for William Regal. I admire his courtship with the old-school, carnival era of wrestling. The way he took his lumps and rode the roads and plummeted deep into the hell of it. And after all that, he chinned up and started all over again. He never glorified his fall, nor succumbed to self-pity. Rather, he recognized what he was best at, and made sure that he brought it to the ring every night. And when he was no longer invited to the ring, he brought it to the next generation.
But here's the thing: William Regal's still got it. Not in the manner of someone who can pull out a few high spots in between gasps for sweet air. But like someone who has wrestling deep in his bones, and will forever be able to dance. Because Regal's style of wrestling relies on a precise understanding of ring psychology, and the myriad ways to get into someone's mind. He's funny, but I prefer him dark. Twisting fingers and feigning vertigo and staring deep into the soul of his opponent. He makes wrestling real in a fashion that rarely rears its ugly head in WWE.
He claims to have the body of an unmade bed, but the chiseled gods should all aspire to William Regal's approach. As happy as I am that he is working with the talent at NXT, I believe that Regal could – and should – finish his story in the ring.
WHO SHOULD HE FACE IN HIS LAST MATCH: His last opponent, in a tag situation, was Cesaro. I think that Cesaro has the strength and skill to give Regal a brutal, beautiful good-bye.
——–
What an example to set for the locker room: after sacrificing so much of your life for us, we will give you an honorable tribute. It's not all in vain. What you do matters. It matters to you, it matters to the fans, it matters to us.