(Almost) 5-Star Match Reviews: Kenta Kobashi vs. Kensuke Sasaki – NOAH Destiny 2005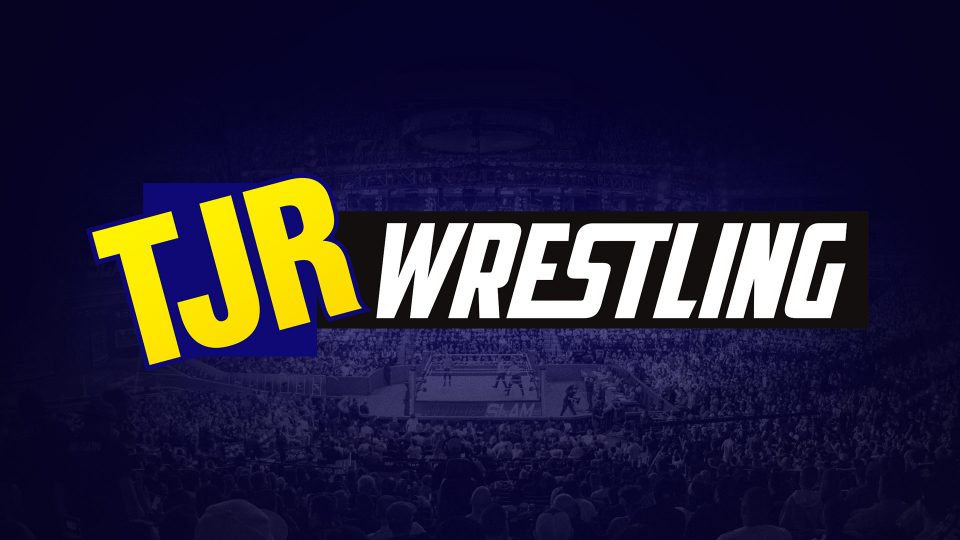 Every wrestling fan has their 'dream match'. It's a combination of two wrestlers that leads to a wrestling match for the ages. There have been many over the years that have become legendary. Kurt Angle vs. Shawn Michaels at WrestleMania 21. Shawn Michaels vs. The Undertaker at WrestleMania XXV. AJ Styles vs. John Cena at the 2017 Royal Rumble. These are but a few epic dream matches that've gone down in history as some of the greatest wrestling contests of all time.
In Japan in the mid-2000s, that dream match was Kobashi vs. Sasaki.
You couldn't've found two wrestlers better suited to face each other. They were identical to each other in so many ways. They were two of the strongest wrestlers in Japan. Both were top-tier wrestlers in their respective companies. Each man had his own collection of championships and accolades.
But most importantly, both of them had similar physiques and power-centric wrestling styles. So many fans wondered if these two juggernauts would ever face each other.
And face each other they did.
The story
By the summer of 2005, Kenta Kobashi had accomplished pretty much everything there was for him to do. His record-breaking two-year reign as NOAH's World Champion had ended a few months prior and he no longer had interest in carrying the company on his shoulders (and his very contorted knees). Instead, he made it his mission to face as many major opponents as he could to give NOAH more high-profile matchups.
After some searching, a huge menace answered the call: Kensuke Sasaki.
Sasaki, or Power Warrior as some know him from his days in WCW, was NJPW's answer to Kobashi when Kobashi was in AJPW and NOAH. He was a strong, powerful wrestler that demolished people with his wide array of heaving throws and slams. He was also one of the few wrestlers that could match Kobashi's physique, which made comparisons between them much deeper.
Sasaki had spent the prior decade wrestling for NJPW and WCW on and off. Then beginning in 2004, Sasaki became a freelancer and started wrestling all over the place. This made him a huge asset to NOAH, since the Japanese wrestling scene during the early and mid-2000s was full of freelancers and cross-promotional talent.
We've already looked at one case in which Kobashi faced a freelancer, and it was downright awesome. Let's see if the same would happen this time, with a man Kobashi could actually consider his equal in terms of strength and toughness.
This match took place at NOAH Destiny 2005, that company's second-ever Tokyo Dome Show in front of 62,000 fans. It was originally rated 4.75-stars out of five by Dave Meltzer in the Wrestling Observer, and was voted Match of the Year by Tokyo Sports, which was a huge honor at the time as that publication is said to carry considerably more legitimacy than others.
The match
The bell rings and the audience already making tons of noise. They lock up and Sasaki immediately lands a backdrop on Kobashi. OK, so it's going to be one of those matches. He stomps on Kobashi who stares daggers at him. They have their first chop exchange and the fans chant with each one. Kobashi wins the chop war and lands a backdrop of his own. But Sasaki doesn't stay down. He gets right up and drills Kobashi with a lariat. Both men go down.
They do the Greco-Roman knuckle lock in the ring to see which of them is stronger. They struggle for a bit until Sasaki lands a double-wrist suplex. A standoff leads to loud applause from the audience. They lock up and Kobashi knees and chops Sasaki hard. Irish whip by Kobashi followed by the Burning Sword downward chop. He continues with more chop-centric attack that punish Sasaki's chest.
Kobashi pins and gets a two-count, then locks in a facelock/neck crank submission hold to weaken Sasaki's neck for later. Great psychology. Kobashi drags Sasaki to the apron and lands a falling chop right across the chest…twice, then a big DDT on the apron. As Sasaki gets up, Kobashi does the seemingly impossible and lands a pescado over the top rope. Good God. The guy's knees are basically hamburger patties and he's diving out of the ring. What a beast.
Kobashi applies a front facelock back in the ring. Sasaki gets him to the corner and fires back with a chop/lariat combo. Then Sasaki puts Kobashi on the top rope. Super frankensteiner by Sasaki. And this is a heavyweight doing this move with the grace of a cruiserweight. More loud applause from the crowd. Sasaki climbs the turnbuckle again and hits a diving lariat for a two-count. Sasaki isn't done pretending he's Eddy Guerrero, as he climbs it again and hits a diving splash onto Kobashi at ringside.
Sasaki tosses Kobashi into the ring and gets another two-count. He taunts Kobashi to get up because he wants to go toe-to-toe with him. Sasaki hits a single vicious chop to Kobashi, whips him and lands a running bulldog but Kobashi kicks out at one. Sasaki kicks Kobashi in the gut but Kobashi no-sells it. And now the fun begins.
Kobashi chops Sasaki and Sasaki asks for more. So he chops him a second time and Sasaki doesn't move. Kobashi chops him two more times and then asks for a chop from Sasaki. And so it goes, back and forth between them:
*Inhales deeply*
CHOP! CHOP! CHOP! CHOP! CHOP! CHOP! CHOP! CHOP! CHOP! CHOP! CHOP! CHOP! CHOP! CHOP! CHOP! CHOP! CHOP! CHOP! CHOP! CHOP! CHOP! CHOP! CHOP! CHOP! CHOP! CHOP! CHOP! CHOP! CHOP! CHOP! CHOP! CHOP! CHOP! CHOP! CHOP! CHOP! CHOP! CHOP! CHOP! CHOP! CHOP! CHOP! CHOP! CHOP! CHOP! CHOP! CHOP! CHOP! CHOP! CHOP! CHOP! CHOP! CHOP! CHOP! CHOP! CHOP! CHOP! CHOP! CHOP! CHOP! CHOP! CHOP! CHOP! CHOP! CHOP! CHOP! CHOP! CHOP! CHOP! CHOP! CHOP! CHOP! CHOP! CHOP! CHOP! CHOP! CHOP! CHOP! CHOP! CHOP! CHOP! CHOP! CHOP! CHOP! CHOP! CHOP! CHOP! CHOP! CHOP! CHOP! CHOP! CHOP! CHOP! CHOP! CHOP! CHOP! CHOP! CHOP! CHOP! CHOP! CHOP! CHOP! CHOP! CHOP! CHOP! CHOP! CHOP! CHOP! CHOP! CHOP! CHOP! CHOP! CHOP! CHOP! CHOP! CHOP! CHOP! CHOP! CHOP! CHOP! CHOP! CHOP! CHOP! CHOP! CHOP! CHOP! CHOP! CHOP! CHOP! CHOP! CHOP! CHOP! CHOP! CHOP! CHOP! CHOP! CHOP! CHOP! CHOP! CHOP! CHOP! CHOP! CHOP! CHOP! CHOP! CHOP! CHOP! CHOP! CHOP! CHOP! CHOP! CHOP! CHOP! CHOP! CHOP! CHOP! CHOP! CHOP! CHOP! CHOP! CHOP! CHOP! CHOP! CHOP! CHOP! CHOP! CHOP! CHOP! CHOP! CHOP! CHOP! CHOP! CHOP! CHOP! CHOP! CHOP! CHOP! CHOP! CHOP! CHOP! CHOP! Both men go down!
Sixty-two thousand people in the Tokyo Dome cheered and applauded that epic exchange.
They both get up slowly and Kobashi walks into a powerslam from Sasaki. He doesn't capitalize on it right away because he's completely exhausted from that chop war. I can't blame him. Sasaki climbs the turnbuckle but Kobashi cuts him off with a jumping head-butt. Superplex. They both get up immediately. Kobashi ducks a lariat. Half-Nelson Suplex! The audience is going apeshit as we reach the fifteen-minute mark.
Kobashi drops Sasaki with another half-nelson suplex. He tries to suplex Sasaki over the rope, but Sasaki cuts him off and tries to do the same out of the ring. Both guys are struggling, fighting to see who's stronger and who can lift whom. Kobashi escapes and chops Sasaki's neck. How his hand is in one piece at this point, I have no idea.
Kobashi starts laying in head chops from the apron as Sasaki staggers on the floor. Suddenly, Sasaki gets a burst of energy. He lifts Kobashi up. NORTHERN LIGHTS BOMB FROM THE APRON TO THE FLOOR! Holy Shit! Kobashi got dropped on his head and neck.
The ref begins his ring count as the fans are losing their minds. The camera pans to Sasaki's wife Akira Hokuto (herself also an outstanding joshi wrestler with some 5-star matches of her own) who looks worried. Sasaki gets back in the ring at the count of ten as Kobashi still hasn't moved. He gets on the apron at sixteen but falls out. He's completely exhausted. Can it be? Could Sasaki win by count-out? The audience is on their feet. Even Sasaki wants Kobashi back in the ring. He wants to win like a man. Kobashi just BARELY makes it in at the count of 19.
Kobashi gets up slowly and Sasaki starts hooking the arms. He's so close to the ropes, he's inching his way there, fingertips away. But Sasaki's too strong. Bridging Tiger Suplex! The referee counts one….two…no, Kobashi kicks out. Huge running lariat by Sasaki. He pins. Kobashi kicks out at 2.75. Sasaki goes for the Tornado Bomb (one-shoulder powerbomb)…Kobashi escapes. Lariat by Kobashi! Damn, that looked like it nearly decapitated Sasaki.
Sasaki gets up first. He knees Kobashi and lands a huge judo arm throw. Strangle Hold γ by Sasaki. He's doing to destroy Kobashi's arm. Kobashi inches his way to the ropes and reaches them with his foot. Now Sasaki's frustrated. So he charges for another lariat…but Kobashi blocks it with a chop to the neck. Rolling back chop. Sasaki no-sells it. He attempts the northern lights bomb. Kobashi blocks it. Brainbuster! Northern lights bomb! Double running lariats! Both men go down. Holy shit, this is epic!
Sasaki's up first. He charges and lands a lariat to the back of Kobashi's head. He goes for another…Kobashi blocks it with a sleeper hold. Sleeper Suplex by Kobashi! He gets up and the crowd is still going nuts. Burning lariat by Kobashi. He's not done. Scoop slam by Kobashi. He's going for the moonsault. He climbs…he nails it. Gorgeous Moonsault press. The referee counts one…two…thr—no, Sasaki kicked out. Amazing.
Kobashi picks Sasaki up but Sasaki tries a lariat, only for Kobashi to block it. Five insanely brutal rolling back chops by Kobashi. Each one of those could've felled a lesser man but Sasaki ate five and didn't as much as falter. Kobashi signals the end. Running lariat by Kobashi! The ref counts one…two…three! That's it; the epic has come to an end.
Winner after 23:38: Kenta Kobashi
Post-match, they shake hands and have a macho hug. Sasaki grabs the mic and thanks Kobashi for the epic match.
Review
Holy Sweet Mother of God, what a fun match. That was epic. It was brutal. It was entertaining. My chest hurts from watching those chops.
This was a wrestling match that felt like a gladiatorial fight to the death. Kobashi and Sasaki came into this wanting to answer one burning question: which of them was tougher? To prove to each other, and to the audience, that both of them were eligible candidates for 'toughest wrestler in Japan', they both put themselves through incredible pain. The chop battle was in itself another storytelling element, a story within a story, if you will. It was a microcosm for the match itself as they told a story in which neither man would be the first to drop, no matter how much pain they suffered. Even if it meant enduring 181 chops between them in that one sequence.
I've spoken to several wrestlers, and many have told me personally how painful a single backhand chop is. It doesn't just hurt your skin; it also knocks the wind out of you. And Kobashi, in particular, is known for having chops so vicious they put Ric Flair to shame. Yet he and Sasaki chopped each other for over four minutes straight. And for half of that time, neither of them so much as flinched when taking a chop from the other. They would each puff up their chest and absorb disgustingly-strong chops and fire back with their own. The degree of pain tolerance is must take to pull this off without so much as wincing is unfathomable.
But it wasn't just about that legendary chop battle. Kobashi and Sasaki took the concept of never giving up to new heights. No matter how much pain they were in they had to keep going. They fought as though their lives depended on it. They forewent traditional wrestling psychology in the classic sense of going after a limb and instead just threw bombs at each other. That didn't weaken the quality of the story, especially since most of the big moves they hit on each other were neck-targeting moves. In doing so, both guys were more vulnerable to each other's final moves, especially since both guys loved using a lariat as a finisher.
There were some parts of the match that featured no-selling, but in this cast they were done properly. Each moment of no-selling was followed by a lengthy rest sequence to allow the fans to digest what they just saw and to sell the punishment the wrestlers had just endured. While no-selling can detract from a match, it added to the match's drama here and made sense in the larger story they were telling. Both Kobashi and Sasaki wanted to show superhuman toughness, and doing so meant they had to push through the pain and go through quick bursts of energy to try and keep each other down for the count.
These two know how to build drama and make stuff matter. Kobashi provided an excellent example of this when he was trying to avoid Sasaki's Tiger Suplex. He inched his way to the ropes, desperate to avoid the suplex. You could see it on his face, he was desperate to escape. Those small things are why he and Sasaki were able to make this into a dramatic contest and not just a structure-less spot-fest.
Final Rating: *****
This was an amazing, epic match. I absolutely loved it. It was a brutal war between two evenly-matched opponents. There wasn't a single dull moment in the match. From the opening backdrop suplex to the 181 chops in four minutes to the burning spirit segment to the flurry of lariats, this was a crazy fight. And it felt big too. The crowd was on their feet from bell to bell. The match had drama, excitement, constant twists and turns, and above all else, brutality (but the good kind).
What makes this so great is that the story of fighting spirit is told so well and with such depth. In North America, we as fans like to project ourselves onto our favorite wrestlers and live through them. This is why we see heroes in people like 'Stone Cold' Steve Austin, The Rock, and to an extent, John Cena. We want to be in their shoes, live as they live, win as they win; in essence, we want to be them. In Japan, things are different. You don't invest your emotions into the wrestling character, gimmick, or storyline; you invest in their burning spirit, their fight to survive. You appreciate the pain they put themselves through and you want to see them overcome their obstacles. In essence, in North America you want to become the wrestler you're cheering for because you see yourself in them; but in Japan and in matches like this one you separate yourself from the wrestlers and appreciate their athleticism and how tough they are more than anything else.
This is probably the manliest wrestling match I've ever seen. It featured two tough SOBs fighting to see who's tougher in a titanic clash for the ages. Save the link to the match immediately.
And for those of you that want to see how to tell a story with no words and only one move, I've included the chop battle by itself for you as well.