Starting November 1, which is tomorrow, I'll be posting reviews of every WWF/E Survivor Series event. They will be posted ONLY on TJRWrestling.net starting November 1. The idea is I'll post one per day since it's the 30th Survivor Series this year. It may get tricky when I'm in Toronto for a few days for this year's event, but I'll try to keep on schedule as best I can.
It's a lot of writing (each one is around 5,000 words), but I did it before with WrestleMania in 2012 and Royal Rumble (just the Rumble match) in 2011. Survivor Series isn't as big as WM, but it's been fun to look back so far. I started in mid-October. I'm into the early 2000s now. Some days I do a lot and others nothing at all. It's all about pacing myself.  The good thing is I already have several of them written (the recent plus 1997 that I did a couple of years back), so it's not as much writing as it appears because I can use them again and maybe add more thoughts to them.
I'm doing it because I want to produce more exclusive content for TJRWrestling and it's fun for me to do. The site has grown this year although there is always a lull in the September to December months. I hope this provides a boost. Since I already review every Raw and Smackdown plus preview and review every PPV, it's hard to find stuff to talk about the current wrestling scene.
It's fun to re-live things from the past to praise the good and rip on the bad. Now that we have WWE Network available, it's easy for us to look back on those shows to re-watch matches or full shows. You can check out my reviews and watching things again or for the first time if you've never seen it before.
I wonder what Slick thinks of me reviewing Survivor Series. Let's see.
That's pretty cool Slickster, but let's see what everybody's favorite drunk uncle Vince McMahon thinks about a review of every Survivor Series.
Damn Vince, you look like you don't get hyped…you stay hype. Wait, that's somebody else.
I wonder what the Gobbledy Gooker thinks.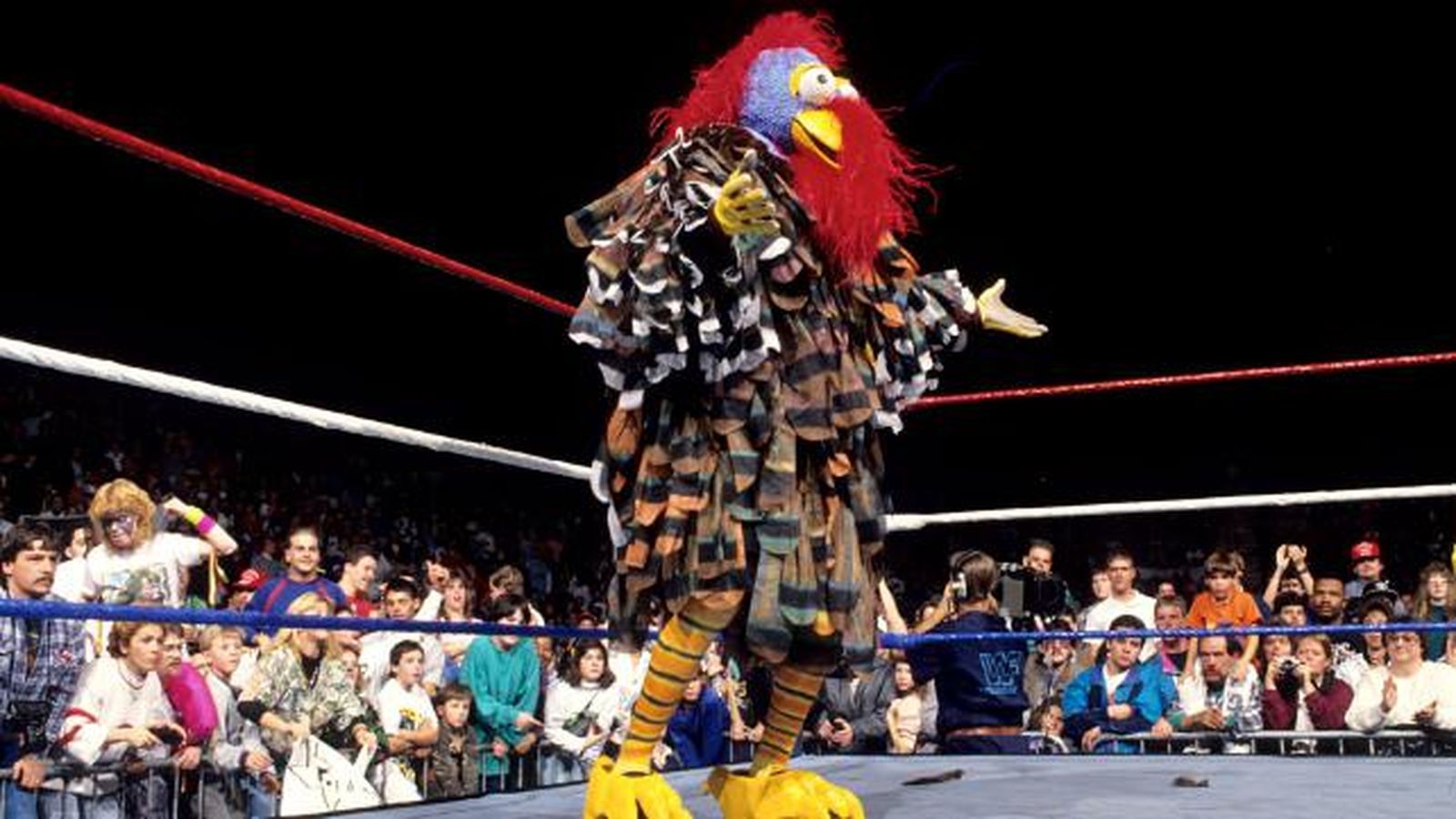 Just kidding. Fuck you, Gobbledy Gooker. Nobody gives a shit what you think.
I'll be back on November 1 (that's tomorrow) with the 1987 Survivor Series and every day that follows will have a new review.